Supported By Science
Intellipure's patented Disinfecting Filtration System (DFS) captures and removes ultrafine particles as small as 0.007 microns at an efficacy of 99.99%.
Leading the industry in combating viruses like COVID-19
In response to the COVID-19 Pandemic, Intellipure have conducted a series of tests to show the efficacy of DFS technology on the capture and elimination of airborne virus and bacteria.
World-renowned Infection Control expert and an advisor to the U.S. EPA and the World Health Organization, Dr. Syed Sattar, conducted his studies in a chamber that was built to comply with U.S. EPA guidelines.
His testing concluded the following:
DFS technology was proven to inactivate a proxy virus for SARS-CoV-2 (RNA virus MS2): The results of this data shows, 99.987% elimination in 10 minutes.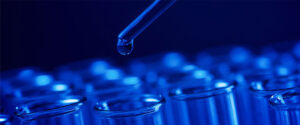 The test also indicated that there was 100% elimination in 45 minutes and again 100% at 24 hours indicating no regrowth.
The bacteriophage MS-2 is a small (about 30 nanometers), a non-enveloped virus, which is often used as a surrogate for small, non-enveloped human pathogenic viruses such as noroviruses.
Testing with Bacteriophage Phi6 as the Challenge-Testing indicated a 99.99% reduction in 10 minutes. Bacteriophage Phi6 is a larger (about 100 nanometers), enveloped virus, which is often used to represent large, enveloped human pathogenic viruses such as coronaviruses and influenza viruses.

Scientific data shows that both tests indicate substantial virus elimination within 10 minutes and help us to achieve our mission – to reimagine the world as a better, safer place with innovative air purification technologies.