All the latest indoor air quality news from around Australia and the globe. This week we look at the new Pirola variant, the summer of smoke in North America, is your home making your sick? and more.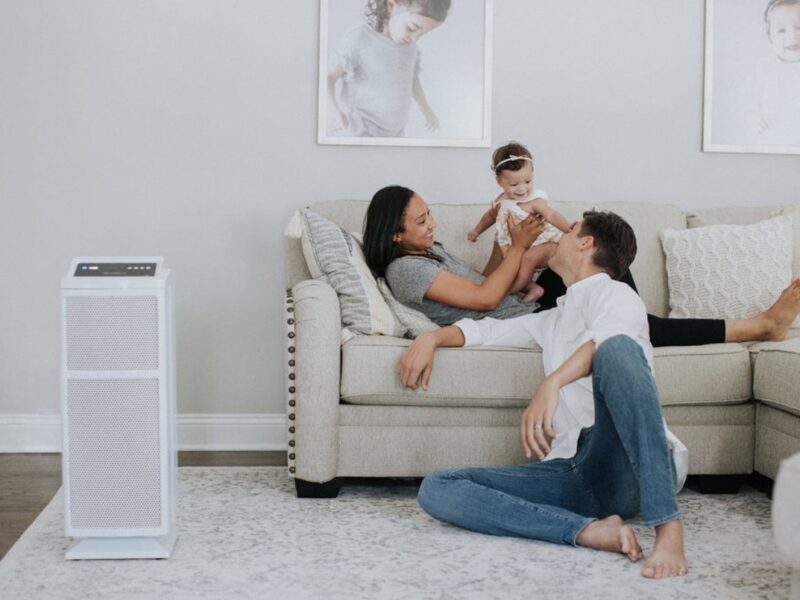 What is the "Pirola" COVID-19 variant?
There is a new COVID-19 variant, designated as the BA.2.86 variant, which has been nicknmaed "Pirola", which is raising concern as cases continue to increase in North AMerica and parts of Europe.
According to Al Jazeera, "BA.2.86 is a newly designated variant of Omicron, which is a variant of SARS-CoV-2, the virus that causes COVID-19, but has additional mutations compared with previously detected Omicron subvariants."
"It was first spotted in Denmark on July 24 after the virus infecting a patient at risk of becoming severely ill was sequenced. BA.2.86 then appeared in the US and Canada in August."
North America's summer of smoke
The wildfires that have ravaged Canada in 2023 have left a trail of destruction and misery. One of the unfortunate by-products of these catastrophic fires is the poor air quality these fires have generated across Canada and significant parts of the USA.
According to The Conversation, "the wildfire smoke of 2023 highlights an emerging air quality trend … wildfires' contribution to air pollution is increasing again, resulting in flat or rising levels of air pollution in much of the country."
"Inhaling PM2.5 and the chemicals in wildfire smoke can exacerbate asthma, worsen existing respiratory and cardiac problems and leave people more susceptible to respiratory infection. "
First lady Jill Biden tests positive for Covid-19
The First Lady of the United States Of America, Jill Biden, has tested positive to COVID-19.
According to CNN, "the diagnosis of the first lady, 72, comes amid a busy week for Joe Biden, who delivered a Labor Day speech in Philadelphia earlier in the day. The president is scheduled to present the Medal of Honor to an Army captain in a White House ceremony Tuesday before departing for the G20 Summit in India on Thursday."
"Jill Biden's diagnosis comes amid renewed attention to Covid-19 as the world approaches the fourth virus season since the coronavirus arrived on the scene."
Jill Biden, First Lady of the USA, has tested positive to COVID-19.
Could your home be making you sick?
According to Choice, "poor air quality and poor air circulation in our homes can have a negative impact on our health – exacerbating symptoms for people with allergies and health conditions such as asthma and other respiratory issues. It could be affecting your sleep, or causing headaches or minor – and even major – health irritations."
COVID hospitalizations on the rise as U.S. enters Labor Day weekend
According to CBS News, "the U.S. is seeing a significant rise in COVID-19 cases and hospitalizations as it enters Labor Day weekend. According to the latest data from the Centers for Disease Control and Prevention, there were 15,067 new COVID patient hospitalizations for the week ending Aug. 19. That marked an 18.8% jump from the week before, and a staggering 86.9% increase over the past month."
The kitchen is key to improving indoor air quality, say experts
According to PHYS ORG, "indoor air pollution generated by cooking fuels such as charcoal and wood causes approximately four million premature deaths every year."
Imperial experts to study air pollution exposure inside 100 London homes
According to the Imperial London College, "the WellHome study, led by Imperial College London's world-leading Environmental Research Group, is a first-of-its-kind community-based study focusing on assessing air quality inside and outside of homes, as well as identifying various contaminants such as chemicals, biological agents, and microplastics that are present within the home environment."